Wipe-out: Cityheart propose demolition of Water Lane Hall
After 100 years of service to the local community, Water Lane Hall is threatened with demolition. Sadly East Herts District Council and their partner Cityheart now plan to knock it down and put car parking spaces in its place. A planning application asks for permission to demolish – many of you have objected.
Join the campaign to keep Water Lane Hall in community use
Invitation to pledge donations towards purchasing, restoring and repurposing Water Lane Hall
Last September the hall was registered as an Asset of Community Value.
The Friends of Water Lane Hall are now inviting generous donations, to help retain this community heritage in the town centre.
We intend to buy the hall and create a vibrant community asset – a space for art, performance, workshops, education, at an affordable price.
The decision to purchase will depend on community support, expressed through commitments to donate.
Can you pledge £100, £500, £1,000? More?
How to help secure the future of the hall:
How pledging works
Your details will be held confidentially according to current data protection legislation.
If and when we are ready to purchase, we will call in your donation, to be paid into a dedicated bank account, held by Community Initiative (Bishops Stortford) Trust Charity No.1109106.
Your commitment to support this is highly valued, but personal financial situations change, so pledges are non-binding.
Our fundraising target is based on the hall's existing use value to enable a realistic negotiation for purchase. We have a recent Building Survey, Architect's Statement, an Architectural and Social History and are developing a business plan.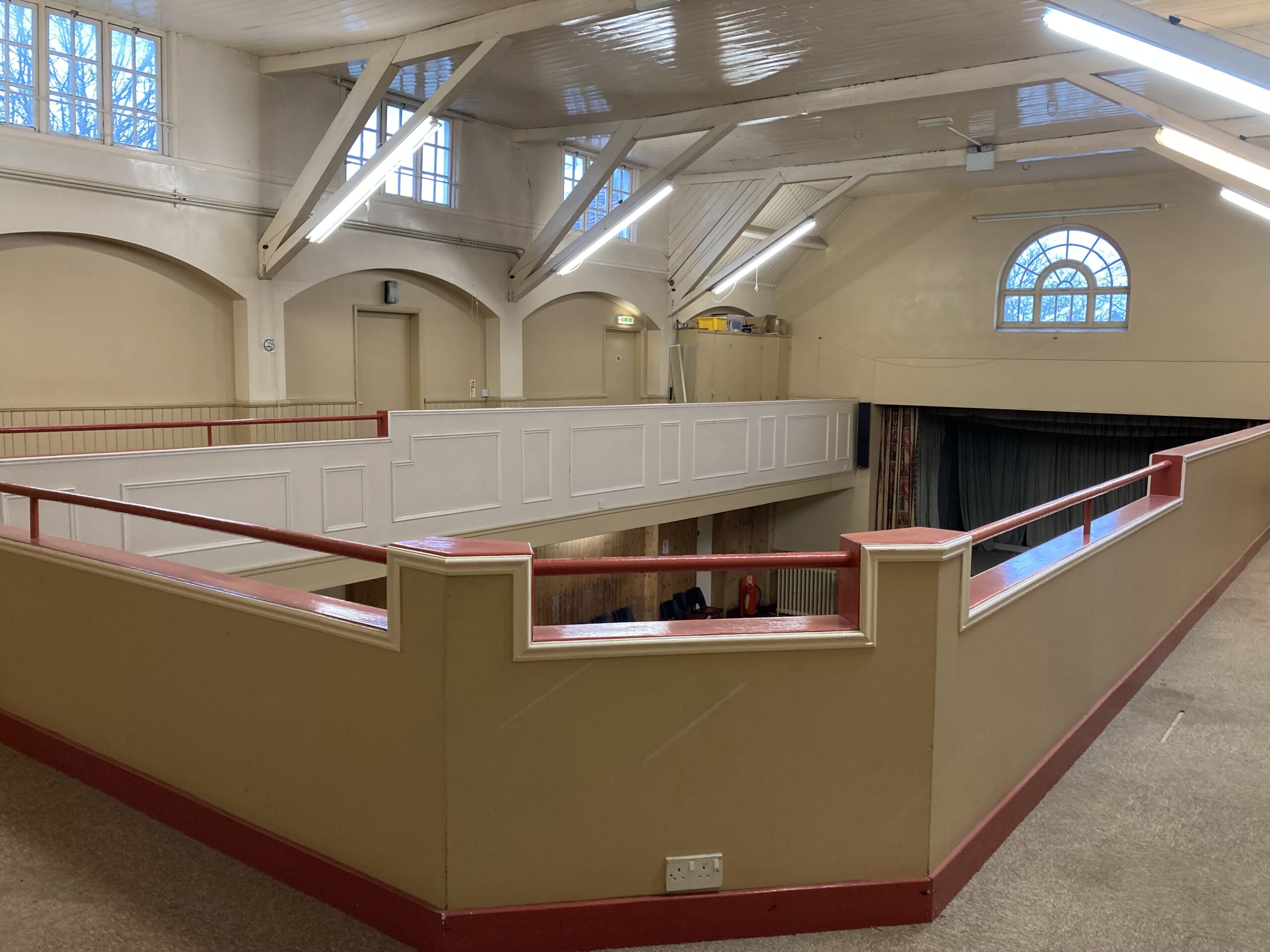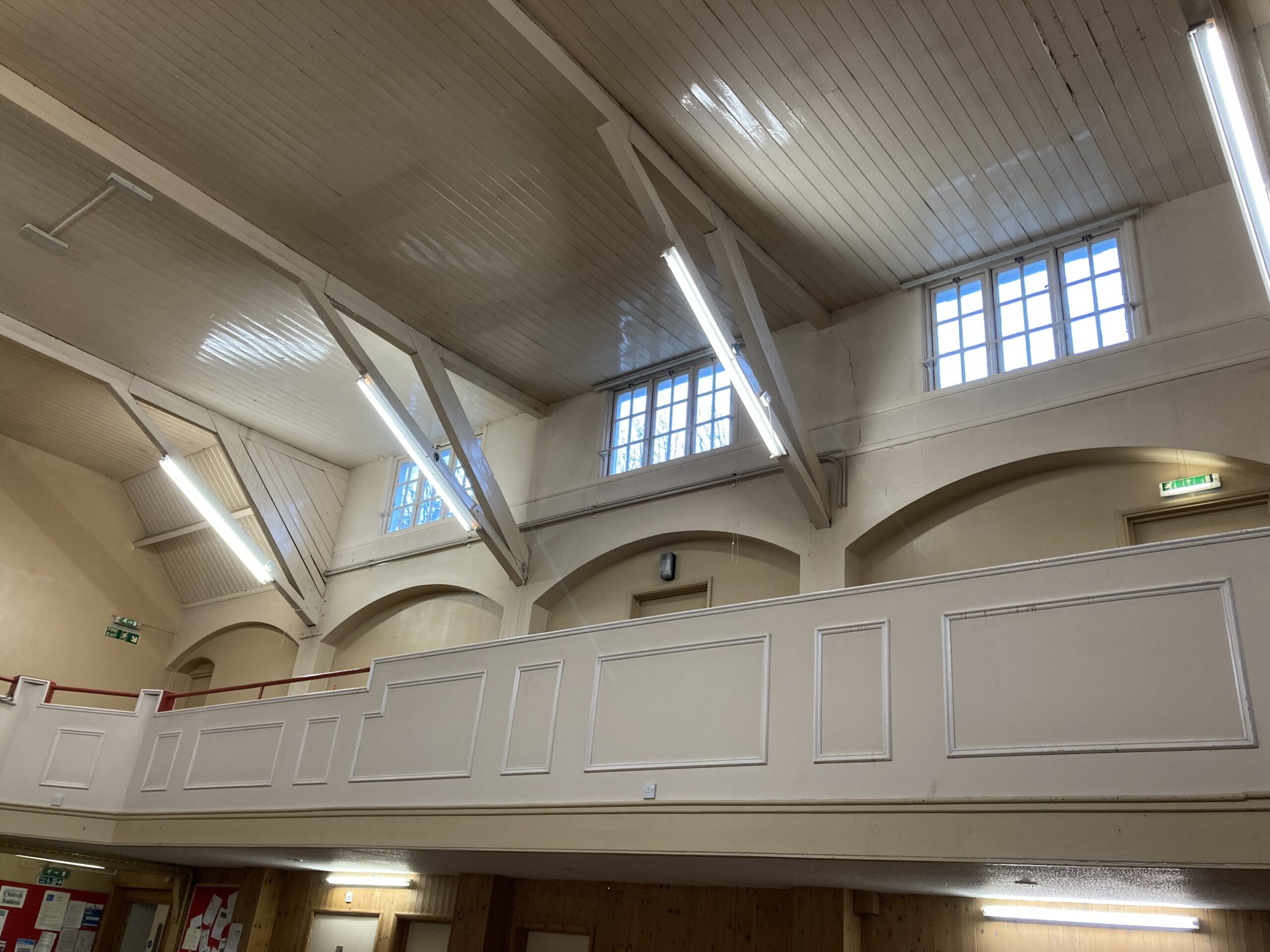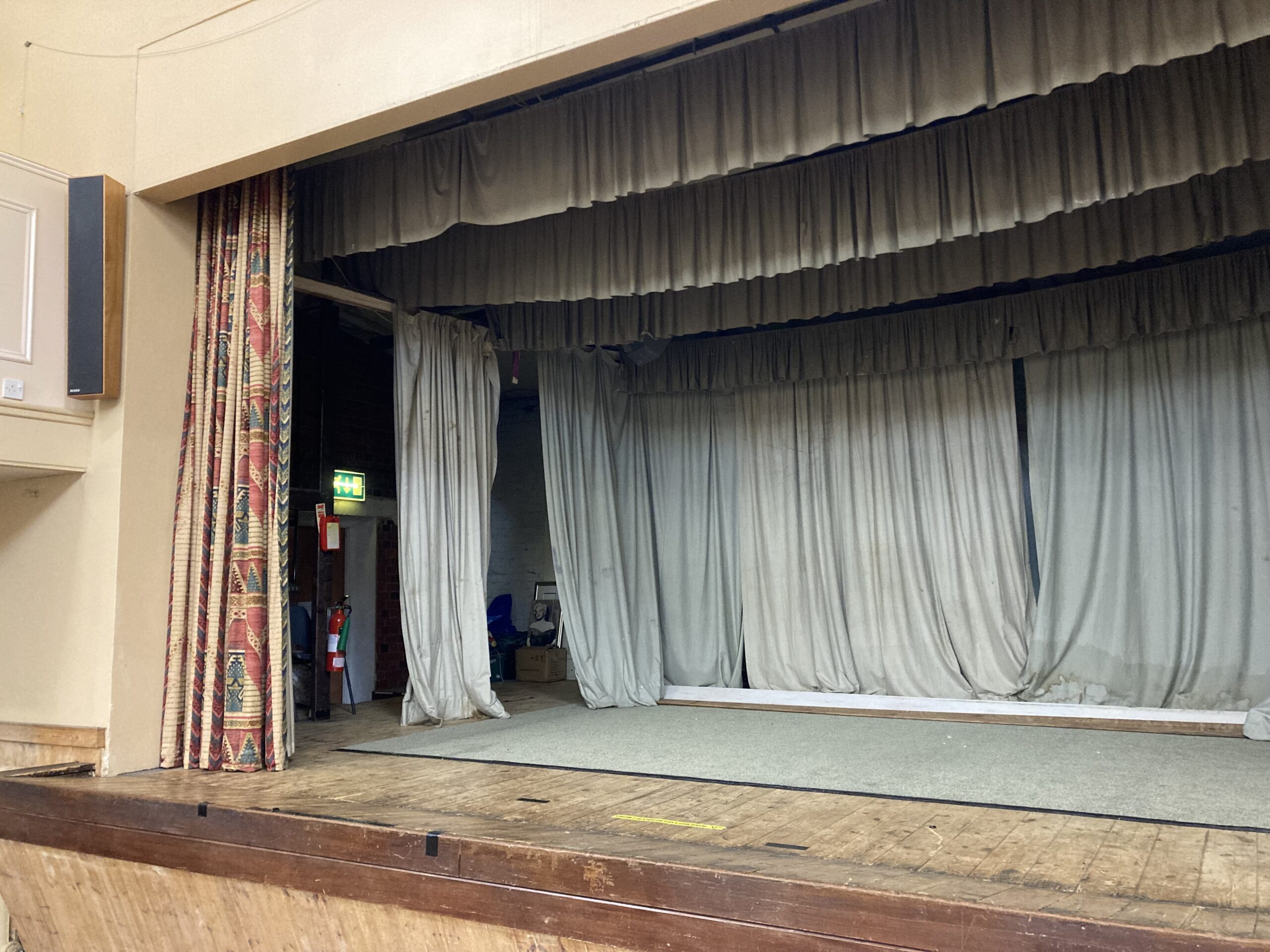 Vision for the future
Transformation into a multi-purpose space, suitable for arts performance, rehearsal, workshops, classes, meetings, exhibitions and receptions. This would include changes to the entrance, access for equipment, studio lighting, flexible seating to accommodate up to 200 people.
Plans prepared for repairs, refurbishment and alteration to make a sound, efficient building.